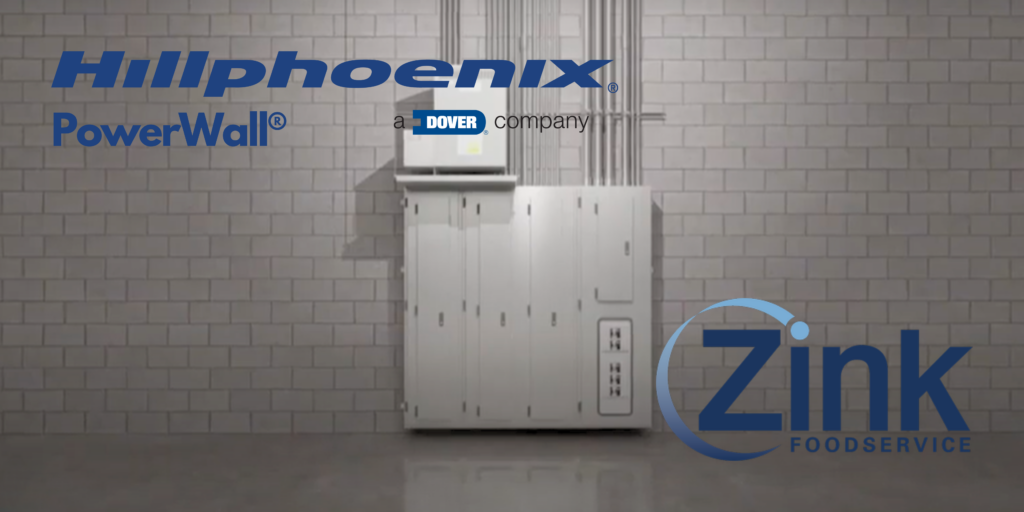 Hillphoenix Power Systems is the leader in integrated power distribution. They serve through innovation, collaboration, consultation, and the application of technology creates value for retail customers.
Key segments where a PowerWall makes sense include small format retailers, hospitality, industrial facilities, supermarkets, convenience stores, and restaurants. PowerWall units incorporate commercial-grade components that are pre-assembled, pre-wired and tested in a factory controlled environment; UL 508 & 891 listed. Our wide range of cabinet designs offers more flexibility and reduces wall space by 30%+ which allows more floorspace for product. The support that we offer during the project design, construction, and store operations, optimizes the customer experience with access to product knowledge experts and effective communication throughout the life of the project.
Why choose PowerWall:
Saves Labor on site with trade coordination
Simplifies jobsite coordination between trades
Reduces potential for hook up errors
Benefits Inside the Store:
Maximizing Sales Floor Space and Storage Efficiency: Compact PowerWall® units optimize your sales floor while creating ample storage space.
Power Quality Offerings: Optional power quality features protect critical electronics, such as POS networks, from electrical surges.
Advanced Building Management System: PowerWall®'s scalable BMS offers remote monitoring and control of HVAC, coolers, and energy-saving features.
Benefits Outside the Store:
Code-Compliant Fueling System: PowerWall® provides a safe and compliant fueling system that meets NEC and NFPA regulations.
Streamlined Fueling Controls and Maintenance: Integrated fueling controls simplify maintenance and ensure system shutdown when needed.
Enhanced Product and Dispenser Control: PowerWall® incorporates submersible contactors for efficient fuel dispensing.
Customizable and Expandable Solutions: Add owner-supplied devices and expand capabilities as your business grows.
Improved Exterior Lighting Control: Optional lighting controls optimize signage, canopy lighting, and site lighting.
PowerWall stands as a necessary solution for foodservice operations, offering simplified switchgear procurement, code-compliant controls, space optimization, and a comprehensive support system. Inside the store, it maximizes sales floor space, offers power quality solutions, and enables scalable building management. Outside the store, PowerWall ensures code-compliant fueling systems, seamless fueling controls integration, and customizable solutions. By adopting PowerWall, foodservice establishments can enhance efficiency, streamline operations, and focus on delivering exceptional experiences to their customers.