Mundial Inc.
Mundial Inc., headquartered in Walpole, MA, is the North American marketing, sales and distribution arm of Mundial S.A., whose corporate offices are located in Porto Alegre, Brazil. Mundial S.A. develops and manufactures over 95% of its own products including fully forged and stamped cutlery, sewing and craft scissors, manicure implements, metal fasteners and motors.
Visit Website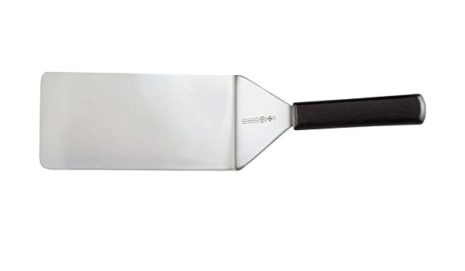 Kitchen Accessories
Turners, pizza servers, cleavers, zesters, corers, and more!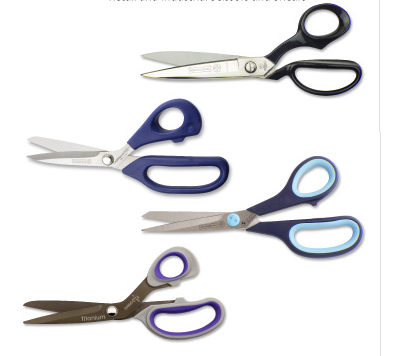 Commercial Scissors and Shears
Precision cutting, long-lasting sharpness and exceptional comfort. That's what today's sewers, quilters and crafters demand—and that's what Mundial delivers. With an expanded line of scissors and shears, from the top-of-theline Classic Forged to our new Eberlecrafts Titanium and CushionPro lines, Mundial offers the right product for every cutting task.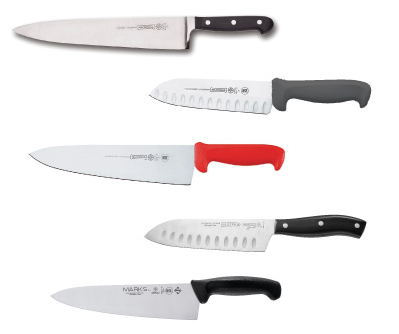 Professional Cutlery
See the Mundigrip difference in Mundial Professional cutlery. The total unique, ergonomic handle in our MundiGRIP line has been developed based on extensive industrial heavy-duty use tests. This shape provides unequalled comfort and safety regardless of the many task-specific ways it can be gripped.
Mundial Inc. is currently among the leading North American brands of cutlery and kitchen accessories sold to the restaurant and institutional markets. It is also a leader in the retail and industrial scissors/shears categories. With a growing business in retail cutlery through gourmet, specialty and department stores, Mundial products are squarely positioned as high quality and upscale, but with a distinct value advantage. Thanks to manufacturing efficiencies and more competitive costs of raw materials (Brazil is one of the largest producers of steel in the world) Mundial can position its top quality products at extremely affordable retail prices.
Mundial combines Old World craftsmanship with modern technology to produce a broad selection of products unmatched in the world for strength, durability, beauty, comfort and value.