OptiPure
OptiPure® is a leading provider of water treatment solutions for the foodservice industry. It manufactures a complete line of commercial water filtration systems, membrane separation (reverse osmosis) systems and water softeners for applications including ice makers, fountain beverage, coffee and tea brewers, espresso, combi ovens and warewashing.
Visit Website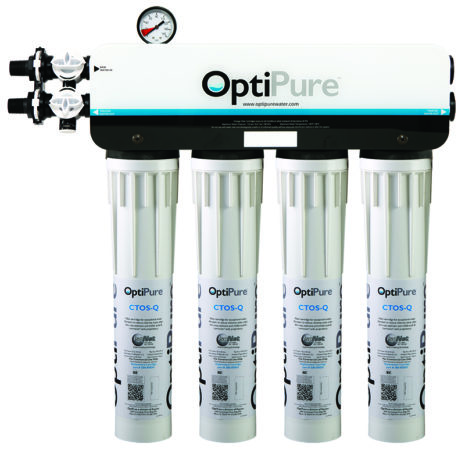 Cartridge Water Treatment System
Reduces sediment in your water down to 0.5 microns, and reduces chlorine, taste & odor at a flow rate of 9.0 gpm for 90,000 gallons. Delivers consistent protection against scale and provides a protective barrier to help guard against corrosion.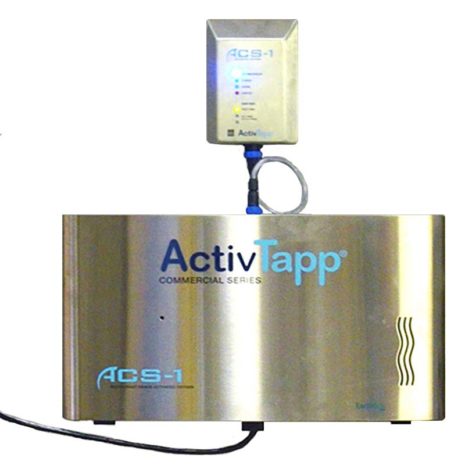 ActivTapp
The ActivTapp Commercial Series (ACS) product line operates with your faucet and sink. It automatically turns on when the water flows infusing ozone into your cold rinse water. Rinsing your food products with ozonated water adds another dimension of safety to your food preparation process.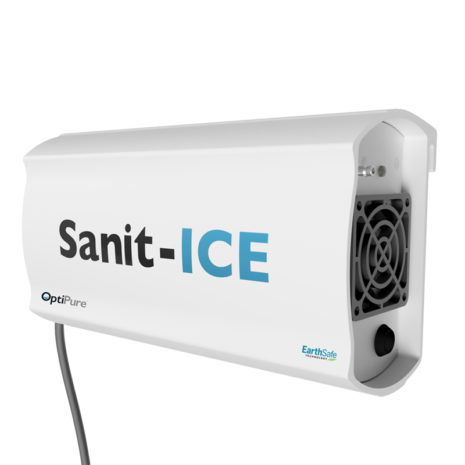 Sanit-ICE
The OptiPure® Sanit-ICE is an external wall-mounted self-contained ozone ice treatment system. Easy mounting with a Z-Bar integrated into the back of the extruded enclosure. This unit will adapt to any size ice machine via a sophisticated control system. The unit delivers ozone through a single hole in the ice machine to a diffuser stone in the sump …
Continued