Simply Thick
Based in St. Louis, MO, SimplyThick LLC is dedicated to the development of innovative technologies serving people with swallowing problems. SimplyThick® , the company's patent-pending thickening agent, was introduced in October 2001.

This revolutionary thickening agent offers a solution to the problems patients, their families and healthcare professionals raise with products currently serving the dysphagic population. The qualities and benefits of SimplyThick® are unparalleled in the marketplace. The bottom line is quick, simple preparation and liquids that look, feel and taste exactly like they're supposed to.
Visit Website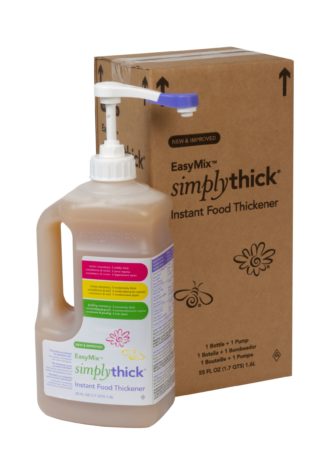 Bottles and Pumps
SimplyThick EasyMix bottle and pump is designed for simple, quick use in situations that require maximum flexibility in thickening.
Honey Packets
Enjoy the ease and convenience of honey consistency individual servings.  Small and discreet, you can take them with you anywhere.  Each individual serving packet is designed to thicken 4oz of beverage at one time.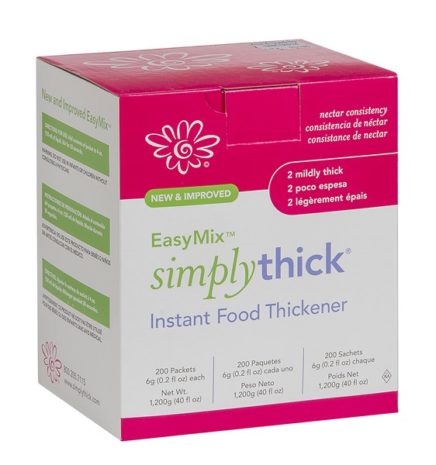 Nectar Packets
SimplyThick EasyMix pre-measured packets allow for fast and easy preparation of beverages anywhere. Each packet produces a nectar consistency.