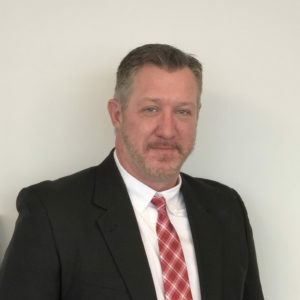 Chad Christine
Regional Account Manager
Regions Served
Mobile Phone
330-687-9007
Email
cchristine@zinkfsg.com
Chad Christine brings an impressive and diverse background to the world of foodservice, with over 27 years of combined experience across various sectors. His journey has encompassed Healthcare, Hospitality Operations Management, College & University Operations Management, Military Foodservice Operations, and Restaurant Operations. With 18 years of multi-unit management and 17 years as a Corporate Nutrition Director, Chad has established himself as a seasoned professional in his field.
Chad's expertise is multifaceted. His roles have ranged from orchestrating the nutritional services at a Division 1 University – where he oversaw operations during prestigious national events including the RNC, DNC, Pro Football Hall of Fame Events, and the National Balloon Festival – to garnering recognition as a Certified Chef, Nutritionist, and Sanitarian/CFPP.
His accomplishments are a testament to his dedication and excellence. Notably, Chad was nominated for the 2014 Illuminating Excellence National Award, a recognition that speaks volumes about his commitment to his craft. In addition, he has earned the esteemed United States Military Culinary Excellence Award during his time with USCAT (United States Military), underlining his remarkable culinary prowess.
Chad's influence extends beyond his direct roles. He has also played a pivotal role as a Coordinator and Operations F&B Consultant, contributing to the successful opening of over 34 Healthcare and Restaurant Operations. With a profound understanding of the intricacies of the foodservice industry, Chad's insights and expertise have proven instrumental in ensuring the smooth launch and operation of diverse culinary ventures.
An active participant in industry circles, Chad Christine is a member of the American Culinary Federation, further underscoring his commitment to staying connected, informed, and engaged within his field. His journey is a testament to his passion for culinary excellence, nutritional innovation, and the art of effective operations management.
BS of Biology in Nutrition, Mansfield University of PA
Boards & Associations:
Division 1 University Nutrition Services Director including host national events to include the RNC, DNC, Pro Football Hall of Fame Events and National Balloon Festival
2014 Illuminating Excellence National Award Winner Nominee
USCAT (United States Military) – Culinary Excellence Award Winner
Coordinator/Operations F&B Consultant for opening over 34 Healthcare and Restaurant Operations