COLUMBUS, OH (July 1st, 2020) – Zink Foodservice partners with Chowbotics to enhance its lineup of premier foodservice manufacturers.
"The addition of Chowbotics to our portfolio enables Zink to provide a robotic solution that addresses key areas of concern for operators… Food Safety and Labor." Says Vice President, Tim Zink. "We believe that technology will continue to be an integral part of the Foodservice industry and we are proud to add Sally the Robot to our growing assortment of automation solutions."

Founded in 2014, Chowbotics is a pioneer in robotics, utilizing new and groundbreaking technology to provide the most hygienic custom salad bar experience available on the market. Since their inception, they have been perfecting and refining their creation, the "Sally" to bring access to fresh food to markets across the US.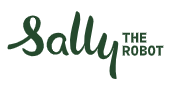 Sally has capabilities in salads, rice bowls, dessert menus and more, all without the need for human contact, and is the recipient of innovation awards in both robotics and foodservice. She is changing the way consumers look at vending in public places.
Zink adds Chowbotics to its portfolio in Illinois, Wisconsin, Kentucky, Ohio, West Virginia and Western Pennsylvania.
About Zink
Zink is an employee-owned company with a team of more than 60 associates with offices throughout Ohio, Illinois, Wisconsin, Indiana, Michigan, West Virginia, Kentucky and Western Pennsylvania.
Zink provides comprehensive sales, marketing, distribution, ventilation and installation services for premier manufacturers and dealers of foodservice equipment, furniture and smallwares. For additional information visit www.zinkfsg.com.