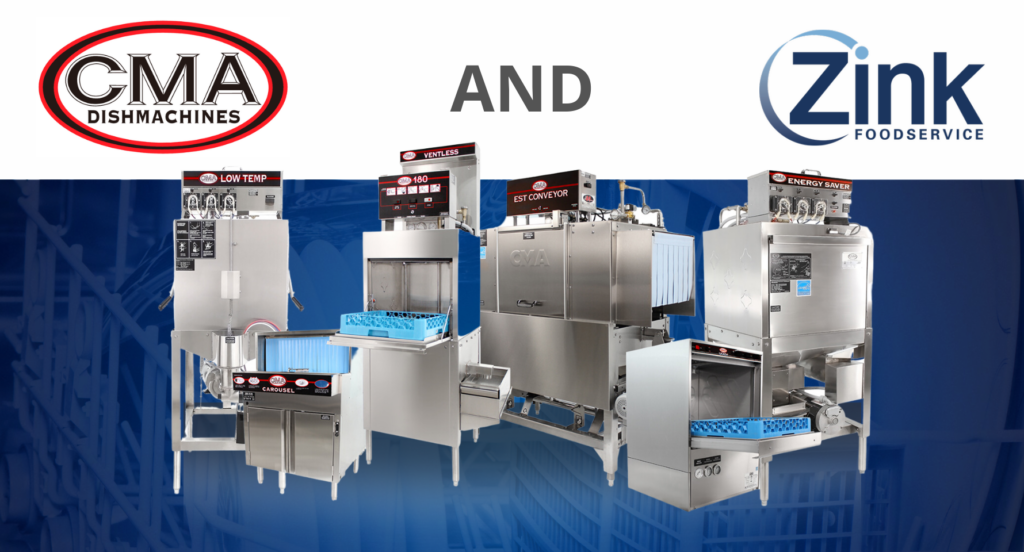 Zink Food Service Now Represents CMA Dishmachines in OH, MI, WV, KY, IN, W. PA and IL
We are excited to announce our representation of CMA Dishmachines in our portfolio of exceptional commercial kitchen equipment. CMA Dishmachines is a leader in the industry, offering innovative designs, quality equipment, and fantastic service. Their commitment to providing customers with sparkling clean and sanitized dishes and glassware with trouble-free operation aligns perfectly with our own dedication to excellence. As a trusted name in the foodservice industry, we believe that our partnership with CMA Dishmachines will provide our customers with the highest quality products and service, exceeding their expectations. We look forward to introducing CMA Dish machines to our valued clients and continuing to provide them with the best in commercial kitchen equipment.
"CMA Dishmachine's Mission is to provide customers with the highest quality products and service, while always delivering more than is promised and more than the customer expects. CMA is committed to the design, engineering and manufacturing of high quality equipment, producing sparkling clean and sanitized dishes and glassware, assuring excellent results and years of trouble-free operation. We are thrilled with the opportunity to partner with Zink to grow the CMA brand even more!" states Chris Arnette, CMA
CMA Dishmachines Products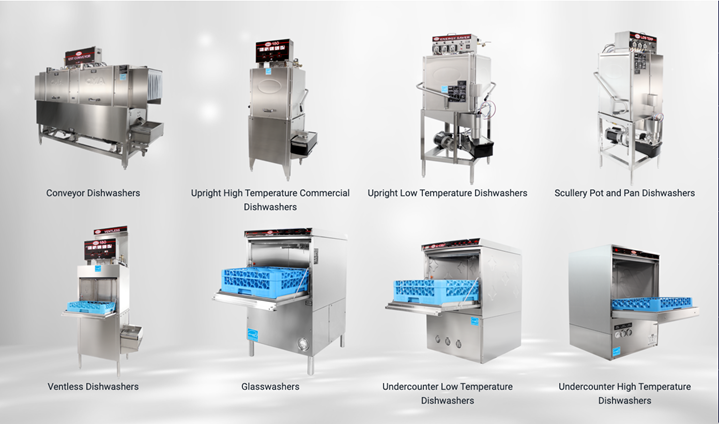 ABOUT CMA Dishmachines
CMA Dishmachines is a leading manufacturer of commercial dishwashing equipment. They offer a wide range of products, including undercounter dishmachines, conveyor dishmachines, glasswashers, and accessories. CMA Dishmachines also provides high-temperature and low-temperature chemical sanitizing equipment for foodservice establishments. They pride themselves on their commitment to quality, innovative design, and excellent customer service. The company is based in Garden Grove, California, where they design, engineer, and manufacture their products. CMA Dishmachines is dedicated to exceeding customer expectations and providing sparkling clean and sanitized dishes and glassware with trouble-free operation.
ABOUT ZINK
Zink Corporation is an employee-owned company headquartered in Columbus, Ohio with offices throughout Ohio, Illinois, Wisconsin, Indiana, Michigan, West Virginia, Kentucky, and Western Pennsylvania. Zink companies include Zink Foodservice, Z-Ventilation Solutions, Wenger Temperature Control and ZCS Distribution. Zink provides comprehensive sales, marketing, distribution, ventilation, service, and installations for premier manufacturers, dealers and operators in the foodservice and hospitality industry. For additional information, visit www.zinkcorp.com.