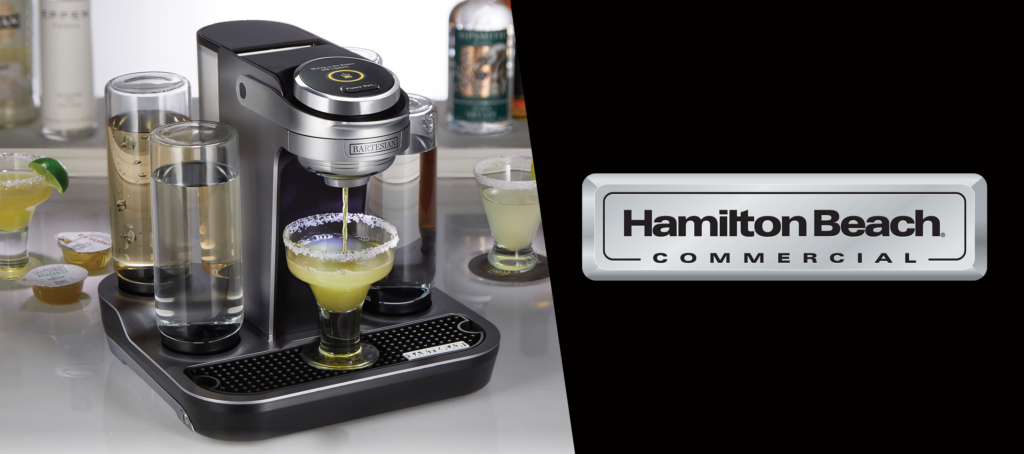 If you're looking for a way to impress your customers and boost your sales, you might want to consider adding a Bartesian Professional Cocktail Machine to your business. The Bartesian is a smart, sleek and easy-to-use device that can create delicious cocktails in seconds, using premium ingredients and customizable settings. Whether you run a hotel, a restaurant, a bar or a catering service, the Bartesian can help you offer a variety of drinks to suit any taste and occasion.
Discover the Bartesian's Unparalleled Convenience and Customization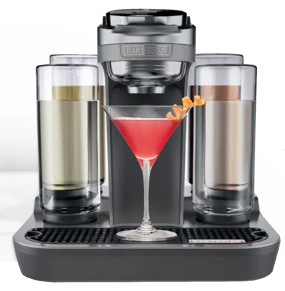 The Bartesian works with recyclable capsules that contain real juices, bitters and extracts, and are free of artificial flavors and preservatives. You simply insert a capsule into the machine, select the strength of your drink (from mocktail to double shot), and press the button. The Bartesian will mix the capsule contents with the spirit of your choice (vodka, gin, rum, tequila or whiskey) and dispense your cocktail in a matter of seconds. You can also adjust the settings to make your drink more or less sweet, or to add more or less water.
The Bartesian offers a range of cocktails to choose from, including classics like Margarita, Old Fashioned, Cosmopolitan and Negroni, as well as seasonal and limited-edition flavors. You can also create your own custom capsules using the Bartesian app, which allows you to design your own recipes and order them online. The capsules have a shelf life of up to 12 months, so you don't have to worry about wasting ingredients or running out of stock.
Not only is the Bartesian convenient and versatile, but also cost-effective and eco-friendly. It can help you reduce labor costs, inventory management and waste, while increasing customer satisfaction and loyalty. The cokctail maker uses recyclable aluminum capsules that can be easily disposed of or returned to the company for recycling. The machine also has a self-cleaning function that rinses the system after each use, saving you time and water.
Features & Benefits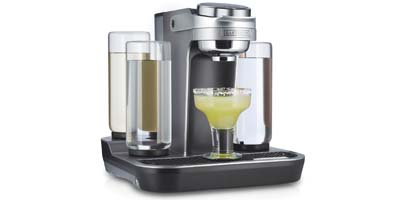 Simple Cocktail Creation
Just insert a capsule, place a glass on the bar top and choose the preferred strength from mocktail to strong. The machine automatically draws the spirit from the appropriate bottle and crafts a perfect cocktail in seconds.
Bottle Lock Controls Alcohol Access
The solid die-cast metal handle with key securely locks the glass bottles in place, limiting breakage and ensuring that only qualified staff can access alcohol.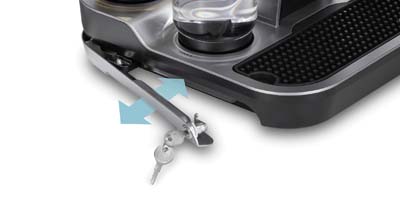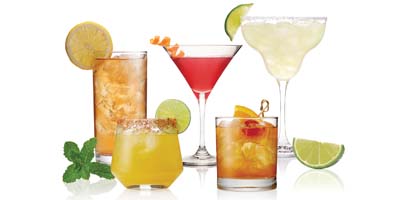 Variety Without Formal Training
Craft and serve endless premium cocktails anywhere — no need for formal training or a large investment. Every drink tastes like it was made by a professional, and Bartesian's library of cocktail capsules offers a wide variety of classic and trending choices.
Whiskey Sour, Long Island Iced Tea, Margarita, Cosmopolitan, Uptown Rocks, Old Fashioned,
Kamikaze, Ginger Peach Iced Tea, Holiday cocktails and many more
Less Time Cleaning
The automatic rinse minimizes cleaning and prevents the previous cocktail's ingredients from mixing with the next one. Capsules lift up with spring assistance for easy removal. Glass bottles are dishwasher safe and nonslip bar top removes for easy cleaning.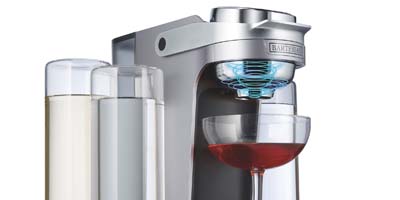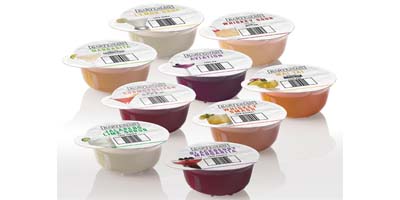 Flavorful, Freshness-Dated Capsules
The mixologist-crafted cocktail capsules are dated for freshness and contain a premium mix of precisely measured, real juice concentrates, bitters and extracts. Capsules are 100% recyclable.
Experience the Bartesian in Action
Check out this video where we demonstrate how easy and fun it is to use the Bartesian for your business. You can also browse through our photo gallery to see some of the amazing cocktails that the Bartesian can create. If you're interested in learning more about the Bartesian or ordering one for your business, contact us today at Zink Foodservice. We are proud to be your local reps for Hamilton Beach and the Bartesian Professional Cocktail Machine, and we would love to help you take your beverage service to the next level.