Hygenikx Air Purifier
Award-winning air and surface hygiene amplifiers have been proven to eradicate bacteria, viruses and extend perishable food shelf life.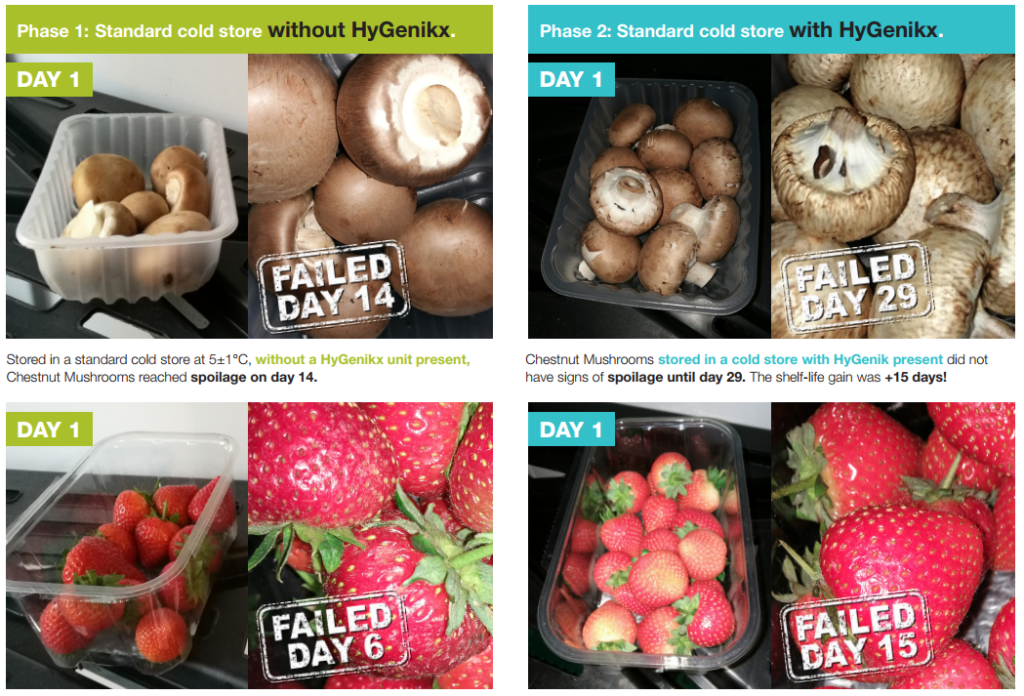 Eliminates bacteria, viruses (including COVID), molds, and fungi, both in the air and on exposed surfaces
EASY to install: simply plug it in, mount it to the wall and forget it!
Eradicates unpleasant odors by tackling them at the source
Proven to reduce spoilage by extending the shelf-life of perishable food up to 150%.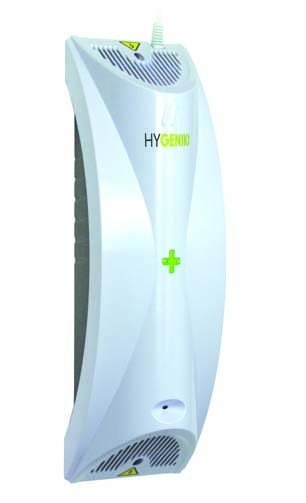 HGX-T30
Covers 325 sq/ft of Room Space
Significantly improves hygiene standards to levels impossible to maintain with traditional cleaning methods alone
Eliminates bacteria, viruses, moulds, fungi and volatile organic compounds (VOCs), both in the air and on exposed surfaces, even in the hardest to reach places
325 sq/ft coverage
Dual wave lamp model
Polycarbonate titanium finish shell is easy to keep clean
15.75″H x 5.3″W x 4.3D
HGX-AF-100
Covers 1,000 sq/ft of Room Space
Significantly improves hygiene standards to levels impossible to maintain with traditional cleaning methods alone
Eliminates bacteria, viruses, moulds, fungi and volatile organic compounds (VOCs), both in the air and on exposed surfaces, even in the hardest to reach places
1000 sq/ft coverage
Fan-assisted dual wave lamp model
Fan assisted models are specifically suited for use in larger occupied areas
Robust aluminum shell is easy to keep clean
17″H x 5.1″W x 4″D