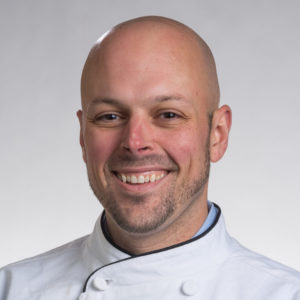 David Ash
Director of Culinary Operations
Regions Served
Primary Phone
614-679-4046
David Ash has been involved in the Foodservice industry since 1995 in increasingly demanding positions. Chef Ash was an Executive Chef for two different fine dining restaurants in the Cleveland and Akron areas. He has set up competition kitchens for ACF National Convention from 2007-2011. He also set up kitchens and trained competitors for Bocuse D'Or in 2008 and 2010. David has presented to ACF chapters from Ohio to Hawaii. He has worked with the largest restaurant chains in North America. He was a Corporate Chef with Welbilt from 2005-2012 where he focused on cooking methods including Steam Cooking, Combi Oven Technology, Accelerated Cooking platforms, Induction Cooking and Blast Chilling. In fact, David led training efforts on these platforms nationally for Welbilt.
David actively works in Zink's entire marketing area and oversees the utilization of Zink's Culinary Centers, Showrooms and Test Kitchens in Columbus, Indianapolis, Cincinnati, Cleveland, Lansing, and Chicago. He promotes all of the equipment lines represented by Zink Foodservice and the complete tabletop and smallwares package represented by Zink. He is involved with the ACF Columbus Chapter.
David currently resides in Columbus, Ohio.
Awards & Recognitions:
-2015 Manitowoc Foodservice Representative of the Year
-2015 Outstanding Marketing Award given by Merrychef