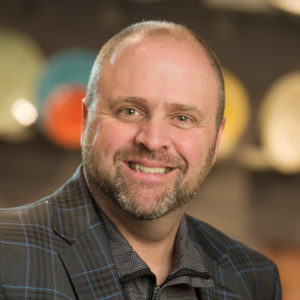 Drew Patterson
Regional Account Manager, Healthcare & Education
Regions Served
Primary Phone
614-296-3521
Email
dpatterson@zinkfsg.com
With three decades of culinary experience under his belt, Drew Patterson has cultivated his passion for the culinary arts from the roots. His journey began in Chillicothe, Ohio, where he honed his skills cooking alongside his mother and family friends. Drew's culinary aspirations led him to Hocking College, where he acquired his degree in Culinary Arts after graduating high school.
Following his formal education, Drew embarked on a journey across diverse culinary landscapes. After spending years mastering his craft in Private Country Clubs and Corporate restaurants, he charted a new course into the realm of healthcare at The Ohio State University Wexner Medical Center. Over the next 11 years, Drew spearheaded a transformative overhaul of the facility's foodservice program. He transitioned it from a conventional tray line to a dynamic Dining on Demand system. This evolution was marked by strategic partnerships with local culinary schools and comprehensive training initiatives, which empowered 36 professional chefs and 40 student chefs to expertly manage the operations of a sizable Cook Chill facility.
Drew's commitment to excellence is underscored by his pursuit of continuous education. During his tenure at Ohio State, he earned his Bachelor's degree in Food and Beverage Management, alongside notable certifications from the American Culinary Federation as a Certified Executive Chef and Certified Culinary Administrator.
Driven by an unwavering passion for fresh challenges, Drew embraced a new chapter as a member of the Zink Foodservice team. As a Regional Account Manager, he directs his expertise toward serving end users within the healthcare and education sectors of Ohio markets. Drew's role seamlessly blends his dedication to education, team-building, and philanthropy. Through initiatives such as his involvement with the Make-A-Wish foundation, Drew and his fellow chefs rally to raise funds for noble causes, infusing their culinary skills with social impact.
Drew's influence has stretched beyond his immediate endeavors. He has contributed to numerous boards for various organizations and has taken the stage as a presenter at national and regional conferences. Notably, Drew clinched the title of Texas Pete Chipotle Kitchen Hero Cook Off national champion, showcasing his remarkable culinary prowess on a national platform.
Boards & Associations:
American Culinary Federation (ACF)  Board Member
Association for Healthcare Foodservice (AHF) Culinary Committee Advisory Board Member
Ohio School Nutrition Association (SNA) Industry Advisory Board Member
Columbus State Program Advisory Board Chair