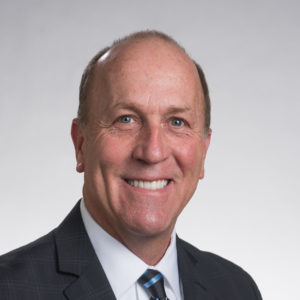 Mike McCrone
Regional Vice President
Regions Served
Primary Phone
989-400-0128
Email
mmccrone@zinkfsg.com
Mike McCrone's thirty-two years of experience in sales, management, marketing, product training and customer service have centered on improving and implementing the sales process to better connect the manufacturer with the customer in the equipment food service industry. Because of this, he has received several awards for his leadership, performance and customer service.
For the past eleven years, Mike has served as the National Accounts and Zone Manger for Northern and Western Michigan with The HGA Group. His responsibilities focused on delivered sales, negotiation, leadership, and presentation skills for a variety of dealers, consultants and end-users.
Prior to joining The HGA Group, Mike began his career with The Delfield Company in 1977. He worked for Delfield for twenty-one years beginning in the Parts and Service Department then the Sales Department before managing Internal Sales followed by serving as the Director of Sales and Customer Service and the Western Regional Sales and National Accounts Manager.
Mike and his wife, Rachelle, live in Mount Pleasant, MI. They have two children, Michael Jr. and Austen, and a new son-in-law, Andrew.
Bachelor of Arts – Central Michigan University and MMCC, 1983