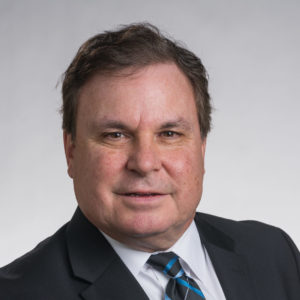 Pat O'Hare
Regional Account Manager - Healthcare & Education
Primary Phone
616-437-4444
Pat O'Hare has been an integral part of Zink since January 2003, showcasing his versatility through roles ranging from equipment and smallwares sales representative to his current position on the RAM Team. Before joining Zink, Pat honed his expertise as a convection cooking specialist at one of the nation's premier managed care facilities. His dedication to the industry is evident from his tenure on the Dinex advisory council, where he contributed to product development and provided valuable insights into emerging trends.
A proud alumnus of Western Michigan University, Pat also boasts a six-year ownership stint in a coffee distribution venture across Michigan, catering to diverse segments including commercial, non-commercial, and Business and Industry.
In his role as a manufacturers representative, Pat's experience is comprehensive, having held every position within the domain. Since 2009, he has thrived as a Regional Account Representative, liaising with sectors like healthcare, K-12, and higher education. This role resonates with his passion for collaborating with operators and offering tailored solutions.
Pat's commitment to excellence is further underscored by his memberships in SNA & AHF and his ServSafe Certification. With a career spanning various facets of the industry, Pat O'Hare stands as a testament to dedication, adaptability, and service.
Bachelor of Science in Business Administration/Marketing – Western Michigan University, 1986