Our RAM (Regional Account Manager) team is a dedicated team of end user specialists for Healthcare & Education that have an extensive background working in these sectors. They are not just representatives of the brands we carry, but a local support system that understands the intricate workings of the facilities they serve.
Meet the Team!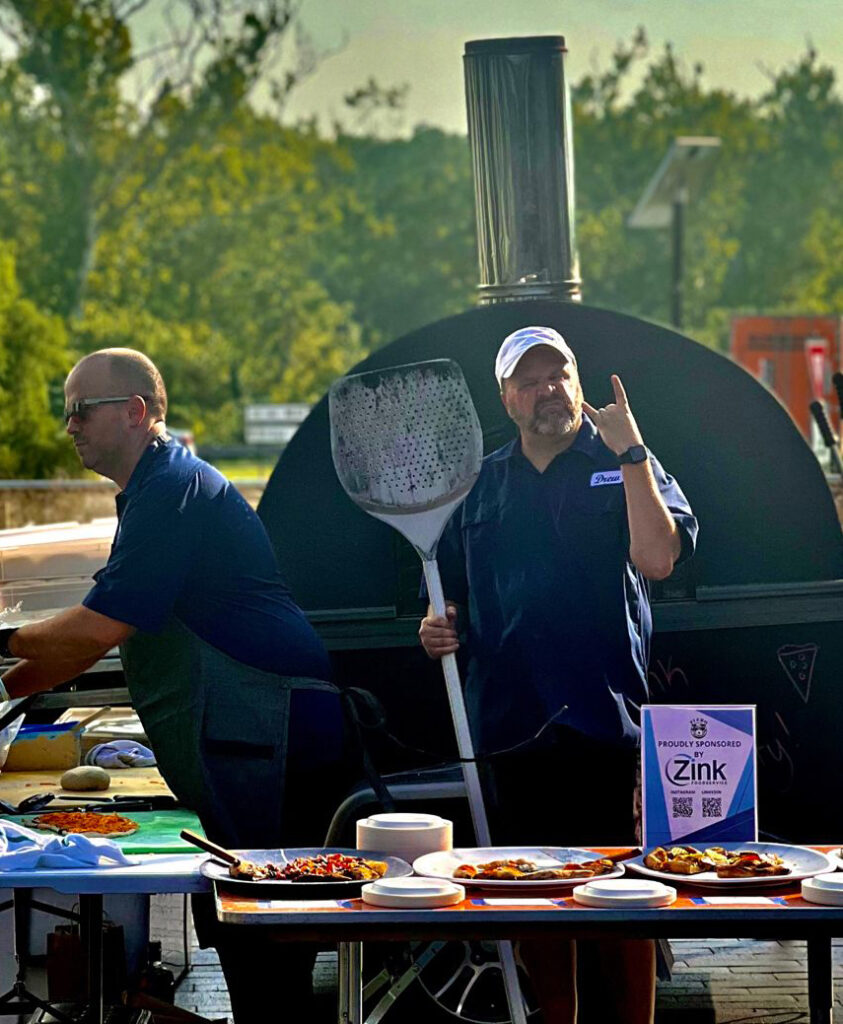 Drew Patterson, CEC, CCA
Regional Account Manager, Ohio
With three decades of culinary experience under his belt, Drew Patterson has cultivated his passion for the culinary arts from the roots. His journey began in Chillicothe, Ohio, where he honed his skills cooking alongside his mother and family friends. Drew's culinary aspirations led him to Hocking College, where he acquired his degree in Culinary Arts after graduating high school.
Following his formal education, Drew embarked on a journey across diverse culinary landscapes. After spending years mastering his craft in Private Country Clubs and Corporate restaurants, he charted a new course into the realm of healthcare at The Ohio State University Wexner Medical Center. Over the next 11 years, Drew spearheaded a transformative overhaul of the facility's foodservice program. He transitioned it from a conventional tray line to a dynamic Dining on Demand system. This evolution was marked by strategic partnerships with local culinary schools and comprehensive training initiatives, which empowered 36 professional chefs and 40 student chefs to expertly manage the operations of a sizable Cook Chill facility.
Drew's commitment to excellence is underscored by his pursuit of continuous education. During his tenure at Ohio State, he earned his Bachelor's degree in Food and Beverage Management, alongside notable certifications from the American Culinary Federation as a Certified Executive Chef and Certified Culinary Administrator.
Drew's influence has stretched beyond his immediate endeavors. He has contributed to numerous boards for various organizations and has taken the stage as a presenter at national and regional conferences. Notably, Drew clinched the title of Texas Pete Chipotle Kitchen Hero Cook Off national champion, showcasing his remarkable culinary prowess on a national platform.
Q: What drives your passion for helping clients find the right foodservice equipment solutions, and what do you find most rewarding about your role?
A: With a long history as an end user I understand the crucial need for timely and fitting solutions. Operators bear immense pressure to meet expectations, making our role as a resource invaluable. Introducing clients to cutting-edge equipment, aiding in training, and facilitating solutions gratifies me as we enable them to consistently deliver exceptional service.
Greg Smith
Regional Account Manager – Illinois
Greg Smith has a 25-year career in Foodservice Management focused on standards, training, and development of his teams. He has worked as a professional Chef in many venues including Executive Chef in fine dining restaurants, Corporate Chef for chain restaurant concepts, a Private Chef and most recently corporate contract work as a senior executive chef in both healthcare and education. After honing his skills and working for multiple Michelin Star restaurants in Chicago, Greg moved into the world of multi-unit corporate restaurants with an emphasis on training and standards for companies like Neiman Marcus, Bonefish Grill and Biaggi's. After departing from years in restaurants and catering Greg launched his own private chef firm spending the next 5 years cooking all over the Midwest for an array of private events and consulting opportunities including work with Blackwood BBQ, and the creation of Migrate Restaurant. Most recently he was with Compass Group USA spending time as a Multi-Unit Executive Chef for Chartwells at Northwestern University and as the System Executive Chef for Touchpoint Support Services, overseeing the foodservice programs for Ascension Healthcare Illinois. He was integral in impacting a multi-tiered chef training and advancement program for Touchpoint as well as assisting the Diamond Headache Clinic in Chicago on a full refresh of its facilities, services, and offerings.
Greg's passions and commitment to excellence have given him the opportunity to cook and share his talents with the likes of the James Beard Foundation, PGA Tour, Chicago Bulls, Chicago Bears, Washington Wizards, International Pizza Expo, National Pork Council, Souper Chefs, Gilda's Club, Chicago Magazine and more. He has also had the honor of receiving Bib Gourmand in the Michelin Guide while at Mariposa, national sustainability award winner with Chartwells and won culinarian of the year as a national trainer with Bonefish Grill.
He can be found supporting events, peers, restaurants, and pop-ups regularly as a continuation of a passion for his craft and industry.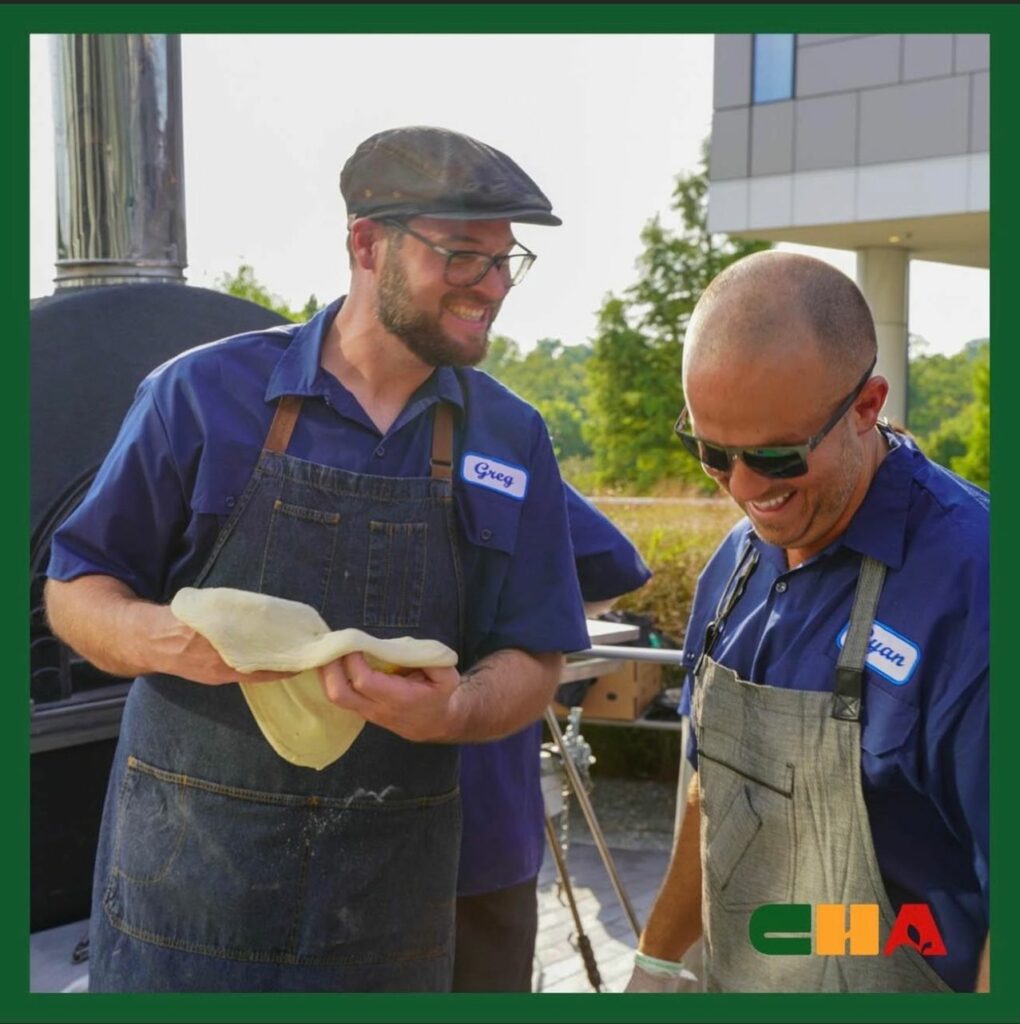 Q: What drives your passion for helping clients find the right foodservice equipment solutions, and what do you find most rewarding about your role?
A: I am driven by a long-standing passion for assisting others in finding effective solutions. Drawing from years of industry experience, I excel in pinpointing ideal resolutions. My satisfaction in this role mirrors my time in operations, where problem-solving was rewarding. Weekly, I encounter urgent situations demanding creative solutions, allowing me to apply years of expertise and resources.
Stephanie Tragesser
Regional Account Manager – Indiana
Stephanie brings a tremendous amount of knowledge and experience to the role, having spent 18 years in the industry, most recently as Director of Food and Nutrition Services for one of the largest school systems in Indiana. She was involved in the complete kitchen renovation in multiple buildings in the district. As a K-12 Director, this multifaceted role goes far beyond ensuring that students receive nutritious meals. With a background in culinary arts and business management, Stephanie has skillfully navigated the complex labyrinth of menu planning, Profit & Loss (P&L) statements, labor management, food costs, and day-to-day operational challenges to provide high-quality foodservice to educational institutions.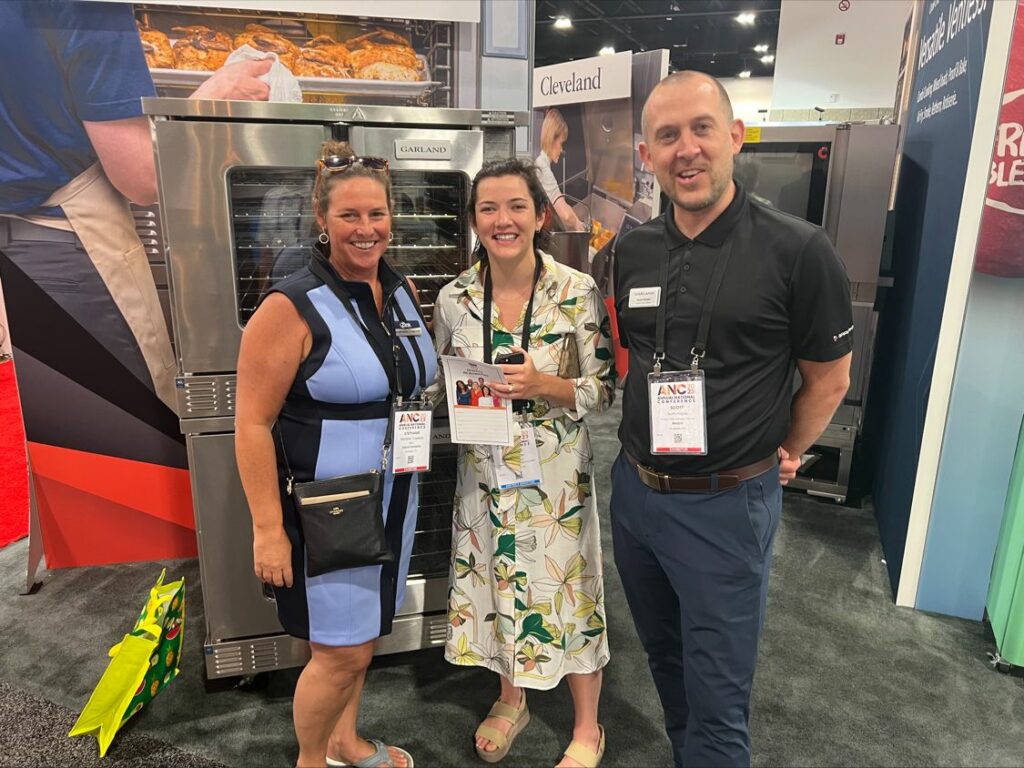 Q: What sets your approach to selling foodservice equipment and smallwares apart from others in the industry?
A: Drawing from my extensive experience as a K-12 Foodservice Director, my approach to selling foodservice equipment and smallwares is distinctively user-centric. I've been in the trenches, coordinating food services for large school districts, and I've seen first-hand what works and what doesn't. This direct experience enables me to have an invaluable perspective that most other salespeople in this industry may lack. Having managed K-12 budgets, I understand the financial constraints many foodservice operators face. My approach is to offer solutions that not only meet operational needs but also deliver value for money.
With an extensive background as a K-12 Directory, Stephanie uses her experience to help our team grow and help K-12 Directors with:
Practical Experience: My years of hands-on experience allow me to consult with buyers in a way that addresses their operational realities. I don't just talk about specifications and features; I talk about day-to-day impact. Will this dishwasher cycle fast enough to handle school lunch rush? Will this oven maintain consistent temperatures when baking 500 cookies for a school event? I can answer these questions definitively.
Budget-Conscious Recommendations: Having managed K-12 budgets, I understand the financial constraints many foodservice operators face. My approach is to offer solutions that not only meet operational needs but also deliver value for money. I can identify where it makes sense to invest more for long-term savings, and where more budget-friendly options would suffice.
Nutrition and Compliance Focus: I have had to adhere to strict dietary guidelines and regulatory standards, so I understand the equipment and smallwares that will make it easier to meet these requirements. Whether it's allergen-safe cutting boards or equipment that aids in portion control, I can provide products that make compliance seamless.
Efficiency and Workflow Optimization: I've had to design kitchens that are both efficient and compliant with various codes. I can help optimize workflow through equipment layout and selection, ensuring that the kitchen is a safer and more productive environment.
Training and After-Sales Support: Understanding that many staff in school cafeterias may not have a background in foodservice, I emphasize ease of use and offer comprehensive training and after-sales support. A piece of equipment is only as good as the team that operates it.
Reliability and Durability: In a school setting, downtime is not an option. I prioritize equipment that is robust and reliable, so food service can go on uninterrupted. I also take into account the ease of sourcing replacement parts and future-proofing.
Customization: Every school is different, with unique needs and challenges. My approach is not one-size-fits-all but tailored to the specific needs and constraints of each individual client.
Pat O'Hare
Regional Account Manager – Michigan
Pat O'Hare has been an integral part of Zink since January 2003, showcasing his versatility through roles ranging from equipment and smallwares sales representative to his current position on the RAM Team. Before joining Zink, Pat honed his expertise as a convection cooking specialist at one of the nation's premier managed care facilities. His dedication to the industry is evident from his tenure on the Dinex advisory council, where he contributed to product development and provided valuable insights into emerging trends.
A proud alumnus of Western Michigan University, Pat also boasts a six-year ownership stint in a coffee distribution venture across Michigan, catering to diverse segments including commercial, non-commercial, and Business and Industry.
In his role as a manufacturers representative, Pat's experience is comprehensive, having held every position within the domain. Since 2009, he has thrived as a Regional Account Representative, liaising with sectors like healthcare, K-12, and higher education. This role resonates with his passion for collaborating with operators and offering tailored solutions.
Pat's commitment to excellence is further underscored by his memberships in SNA & AHF and his ServSafe Certification. With a career spanning various facets of the industry, Pat O'Hare stands as a testament to dedication, adaptability, and service.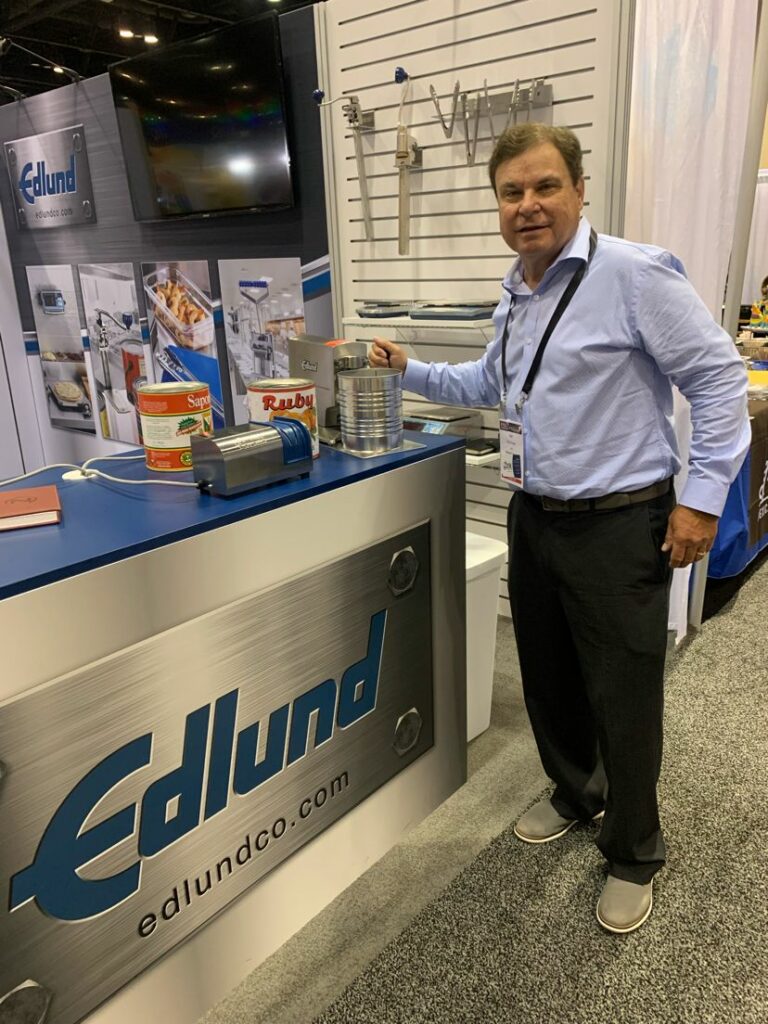 Q: How do you stay updated with the latest trends and advancements in foodservice equipment and smallwares? How do you ensure your recommendations align with these trends?
A: Serving on the Dinex advisory council has given me a unique platform to not just understand trends, but also to contribute to discussions that might shape future innovations. We regularly evaluated prototypes and discuss the practicalities and implications of new features. My approach is user-centric, focusing on value-for-money, operational efficiency, and compliance. I don't just sell equipment; I offer holistic solutions that enhance the efficacy and safety of foodservice establishments.
Chad Christine, NUTR, CEC, RSSI
Regional Account Manager – Western Pennsylvania
Chad Christine brings an impressive and diverse background to the world of foodservice, with over 27 years of combined experience across various sectors. His journey has encompassed Healthcare, Hospitality Operations Management, College & University Operations Management, Military Foodservice Operations, and Restaurant Operations. With 18 years of multi-unit management and 17 years as a Corporate Nutrition Director, Chad has established himself as a seasoned professional in his field.
Chad's expertise is multifaceted. His roles have ranged from orchestrating the nutritional services at a Division 1 University – where he oversaw operations during prestigious national events including the RNC, DNC, Pro Football Hall of Fame Events, and the National Balloon Festival – to garnering recognition as a Certified Chef, Nutritionist, and Sanitarian/CFPP.
His accomplishments are a testament to his dedication and excellence. Notably, Chad was nominated for the 2014 Illuminating Excellence National Award, a recognition that speaks volumes about his commitment to his craft. In addition, he has earned the esteemed United States Military Culinary Excellence Award during his time with USCAT (United States Military), underlining his remarkable culinary prowess.
Chad's influence extends beyond his direct roles. He has also played a pivotal role as a Coordinator and Operations F&B Consultant, contributing to the successful opening of over 34 Healthcare and Restaurant Operations. With a profound understanding of the intricacies of the foodservice industry, Chad's insights and expertise have proven instrumental in ensuring the smooth launch and operation of diverse culinary ventures.
An active participant in industry circles, Chad Christine is a member of the American Culinary Federation, further underscoring his commitment to staying connected, informed, and engaged within his field. His journey is a testament to his passion for culinary excellence, nutritional innovation, and the art of effective operations management.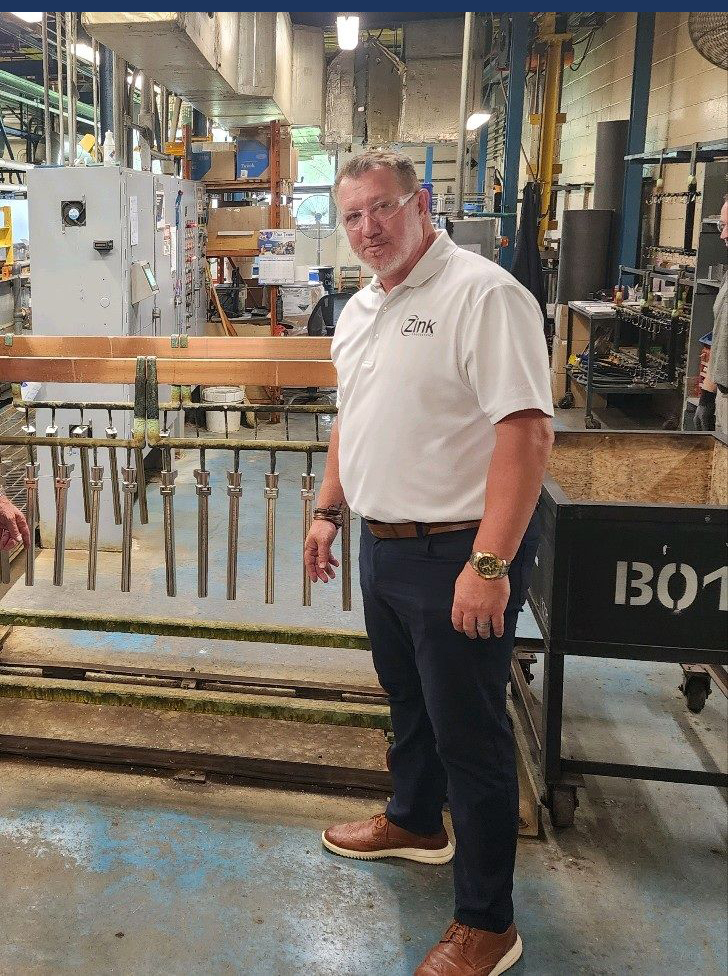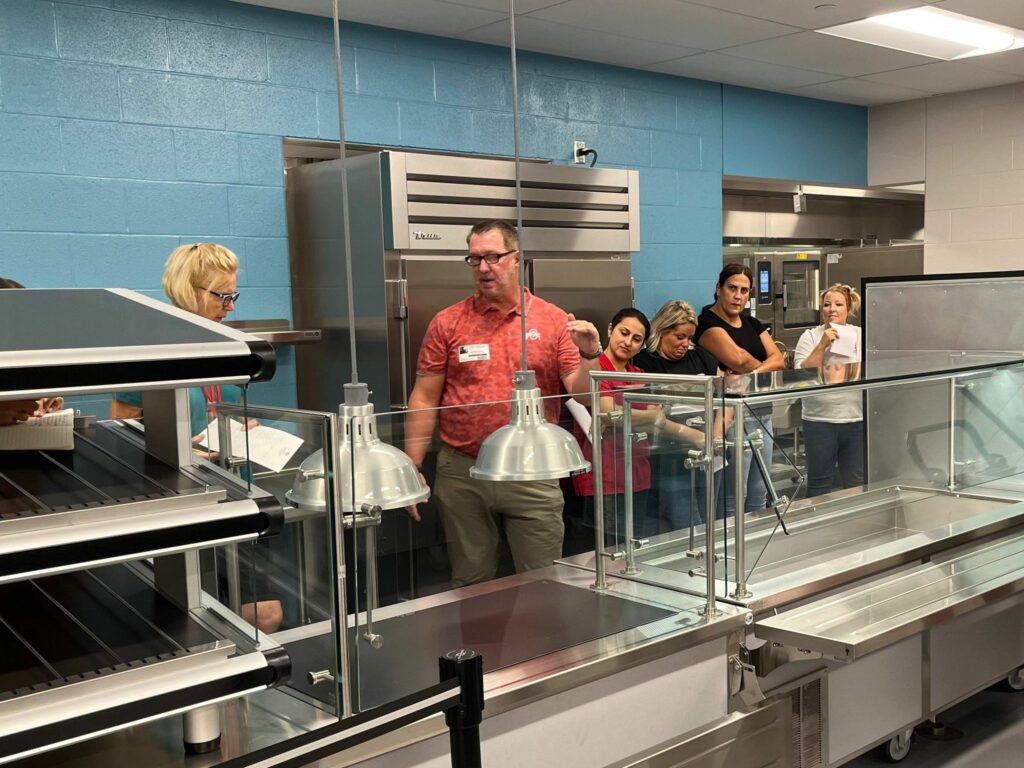 Q: What drives your passion for helping clients find the right foodservice equipment solutions, and what do you find most rewarding about your role?
A: What drives my passion for helping clients find the right equipment solutions is that as a former operator, it was difficult to find a Rep that had lived in my shoes, struggled with my struggles, and dealt with the financial challenges and time constraints I dealt with every day as a Director. I strive to be that person that will be honest, supportive, and available to help my clients overcome their obstacles. The most rewarding aspect of my role is helping others accomplish their goals… success is a great thing but what I have learned is that in life there is no greater feeling than helping someone else accomplish their goals…in these situations you become significant, which is much more valuable.