Dinex
Dinex® International is a leading provider of high quality dinnerware, retherm systems and meal delivery systems for healthcare foodservice. Located in Glastonbury Connecticut, the company began in 1985 as a manufacturer of insulated cups, tumblers and various types of decorative serving bowls for patient meal service.
Visit Website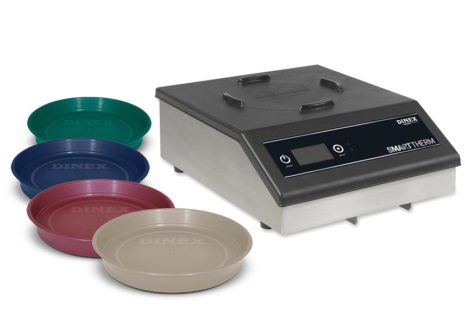 SmartTherm
Today's demanding foodservice traylines and room service operations need SmartTherm. This induction system features a unique boosting mode and smart induction base (the lightest weight in the market) offering a holding time of 45 to 60 minutes. SmartTherm maintains quality, temperature, and texture.
TQ Carts
This new cart offers supreme, room service-caliber styling with superior operational benefits at a lower total cost of ownership. The quiet design of the TQ cart make it ultra discreet to not wake patients. Dinex offers a variety of good, better, best carts for any budget!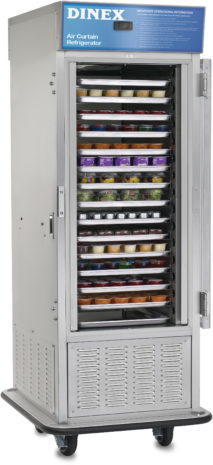 Air Curtain
High pan capacity air curtain refrigerator that maintains interior temperature below 41 degrees with door open for 2 hours.
Today, Dinex is the industry standard for healthcare systems, equipment and tray-top products throughout the United States and Canada. The Dinex range of products extends from basic traytop ware and disposables, to high-tech Induction Heating and Cook/chill rethermalization systems.
For more than 35 years Dinex has been the leader in contemporary, innovative products for healthcare foodservice. We invite you to locate your regional sales representative to help you design your complete Dinex system.
Request a Sample or Quote