Cleveland Range, LLC
Cleveland Range, is a leading manufacturer and designer of steam cooking equipment. Cleveland Range has a long and proud history of serving the foodservice industry with quality and innovative cooking devices. Our current product offerings include steamers, combination steamer-ovens, kettles, braising pans and specialty application ovens.
Visit Website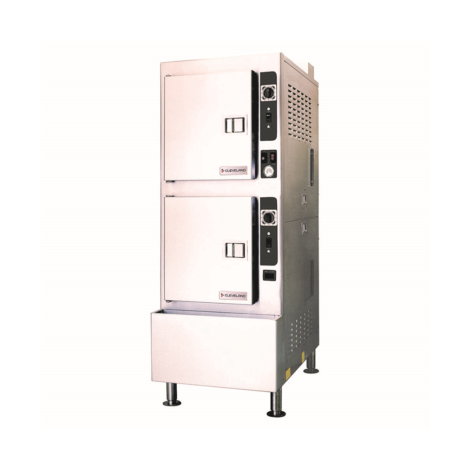 Steamers
Cleveland convection steamers allow for efficient and quick cooking. Compact design allows for double stacking in a small footprint kitchen if needed. These high speed steamers have a closed system to reduce cross contamination and a water reservoir located at the bottom for easy access and maintenance.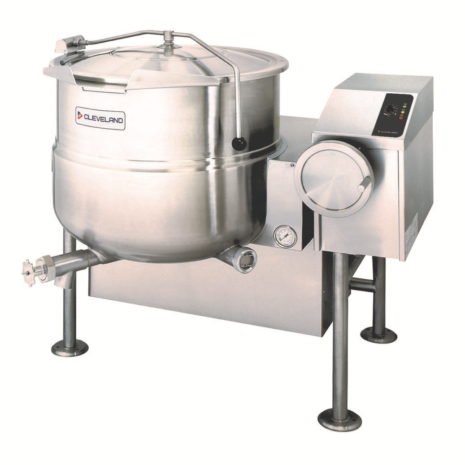 Kettles
The power and flexibility you need at a size that makes sense. Cleveland Kettles come in floor or table top models with availability of precise temperature controls and several options for strainers and pan holders for food safety.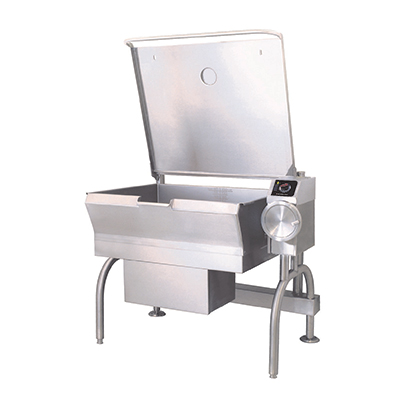 Skillets
High efficiency heating system with even heat distribution that allows for an even cooking temperature. Balanced design permits easy tilting. Adjustable thermostat allows for menu versatility and the ability to sautee, fry, or steam multiple items. These skillets have maximum versatility and create multiple cooking style options in 1 piece of equipment.
Cleveland Range has the people and products to assist you in understanding, applying, and selling Cleveland Range products in your market area. Our catalog and literature covers all aspects of the process of steam, combi and skillet cooking. We have the latest in product and cooking application information.
Cleveland Range is the only steam cooking manufacturer that specializes in the design and manufacturing of steam cooking equipment. The Manitowoc Foodservice Education Technology Center in Tampa, Fl., allows Cleveland to address special applications, chain accounts and supermarket applications. Cleveland uses three manufacturing facilities that specialize in each product line.
From design and R & D to quality control and manufacturing, each plant is independently operated. The plants are Cleveland, Ohio-Steamers; Concord, Canada-Kettles and Skillets.