Frymaster / Dean
Dean was incorporated into the Frymaster sales & marketing organization in 1995. Frymaster Corporation is a market leader in commercial fryers and the choice of the world's largest foodservice chains.
Visit Website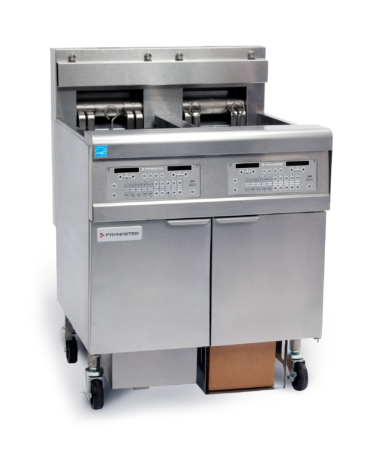 Oil Conserving Fryers
Frymaster's OCF, FilterQuick, 1814 and H55 fryers set the standard in oil-conserving, high-performance fryers, with options from a single fry pots to 4 battery models.
It began in 1935 when Company founder, P.F. Ratcliff, built the very first Frymaster fryer around the advanced principles of the open frypot and the master jet burner. Since then, Frymaster strives to lead the industry in product innovation with items such as the highly efficient infrared burner and fully controlled, programmable cooking.
Industry-firsts such as computer controlled frying, built-in filtration of shortening, high efficiency fryer systems, and space-saving under-fryer automatic filtration are further examples of innovation at work.
Precision is the essence of Frymaster quality. Precision in manufacturing a superior design produces the level of performance, reliability, and durability our customers have come to expect from Frymaster.
Frymaster Corporation is committed to leading the way. Our research and development teams continue to push forward, fulfilling the promise of quality and innovation inherent in those first bold steps taken so many years ago.