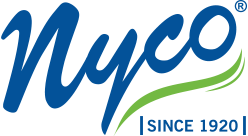 Nyco Products
Nyco Products, based in Countryside, Illinois is a family-owned company, celebrating their 100th year anniversary as a premier cleaning chemical manufacturer. They have a portfolio of over 450 stock and custom formulations and have built their business through both their national brand and private branding program.
Visit Website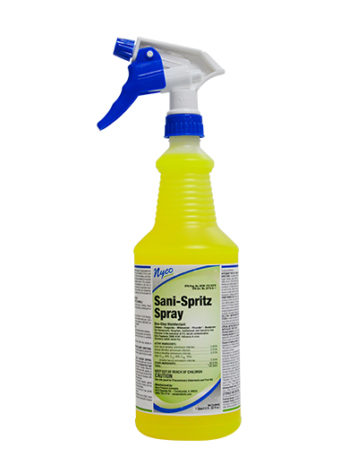 Sani-Spritz Spray
One-Step Disinfectant – Cleaner: Sani-Spritz Spray is approved for use on hard non-porous surfaces to kill and deactivate viruses similar to the virus that causes COVID-19*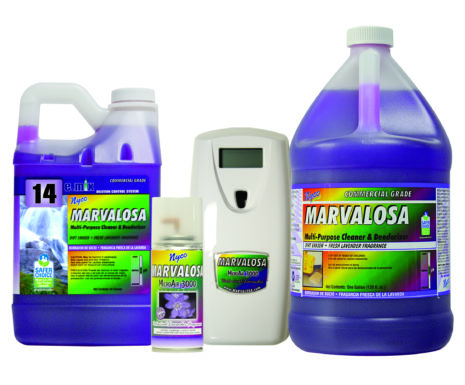 Marvalosa
Superb, streak-free glass and hard surface cleaner that cleans, deodorizes, and leaves rooms smelling fresh for hours. The signature MARVALOSA fresh lavender fragrance leaves no chemical smell or residue behind.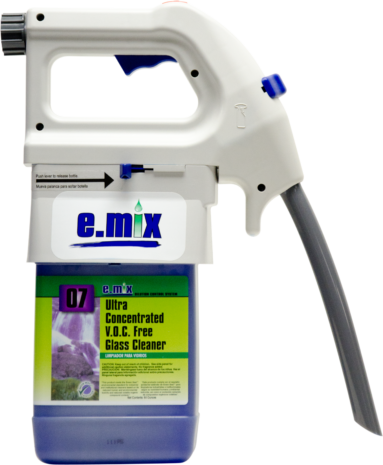 ez2mix Dispensing System
Every facility's needs are unique. Nyco offers a variety of dispensers for the ez2mix chemical management system. The ez2mix system delivers a safe and easy way for users to fill mop buckets, RTU bottles and auto scrubbers – all with zero chemical contact and precise dilution accuracy.
Nyco Products Company is a premier cleaning chemicals manufacturer of professional cleaners, floor care chemicals, disinfectants and sanitary maintenance brands. Founded in 1920 and family-owned, Nyco has a rich history of innovating cleaning products and solutions for a wide range of industries and markets including building and facilities maintenance, janitorial cleaning, industrial cleaning, food processing, healthcare, and education.
With a century of experience in chemical formulating, packaging, and private chemical branding, Nyco manufactures cleaning chemicals for nearly every application. Our extensive line of high performance cleaning solutions extends from cleaning for health and safety programs through heavy-duty industrial equipment and parts washing, and includes over 450 stock and custom formulations.
Our customer promise is "We build better brands to help your business grow". Today we help distributors and end users grow their business through our national brands and proprietary private branding program, Building Better Brands®.