Forbes Industries
Forbes Industries is a U.S. based manufacturer with over 100 years of experience in the design and manufacturing of mobile carts and static products. A leading manufacturer of Hospitality and Food & Beverage Products, Forbes stands by a philosophy that blends an uncompromising commitment to quality and excellence with a dedication to technological advancement and innovation.
Visit Website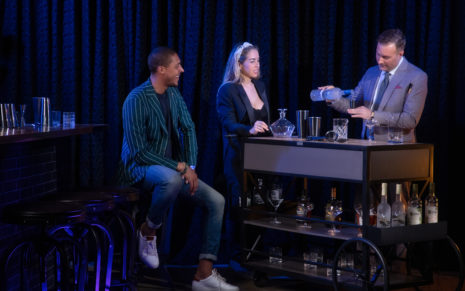 Mixology Cart
With 5 different base models all stemming from classic Forbes Industries designs you will surely find a mixology cart to fit your decor. Forbes mixology carts have a 360-degree experience, creating viral opportunities for hoteliers worldwide to increase greater guest satisfaction and keep them coming back for the compelling and unique experience of drinkable art.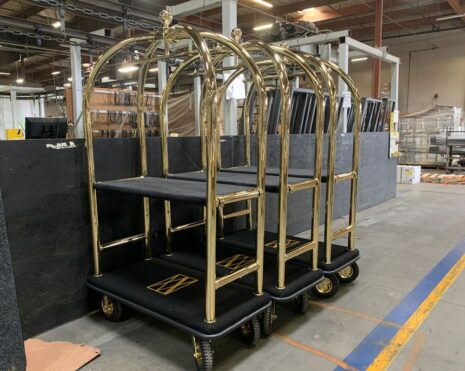 Luggage Carts
Forbes offers a vast selection of beautiful, high-quality luggage carts and bellman"s equipment. The signature Birdcage® luggage cart is often imitated, but never duplicated and features a steel reinforced carpeted deck with a full wrap-around bumper to protect your quality investment. Our specialty luggage carts offer a wide variety of contemporary and unique designs that …
Continued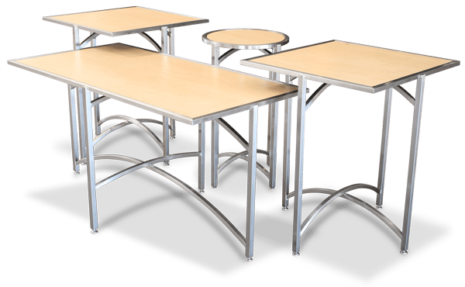 Eco Flex Tables
Catering/banquet tables that are linenless, versatile, durable, easy and stylish. Includes a full line of options to meet every budget and application
Forbes is at the forefront of its industry and our philosophy is to provide the hospitality and foodservice industries with products that not only look great, but include labor saving features, enhanced safety and designs for long term use and increased profitability. Our products offer value-for-money advantages that are not available from any other manufacturer.