San Jamar
San Jamar makes operations smarter, safer and more sanitary. Zink Foodservice is excited to add San Jamar's innovative ideas for food safety, counter service, personal safety and washroom products to our line-up of equipment and supply solutions we offer!

San Jamar a part of CFS Brands.
Visit Website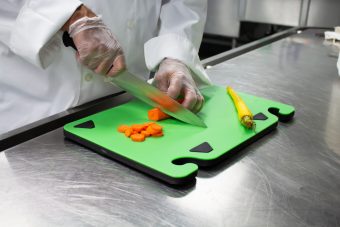 Quad Grip Cutting Board System
QuadGrip is an innovative, two-in-one, frame and board system designed for safe food prep while reducing waste and cutting costs. NSF certified, the boards easily snap into either side of the frame during use and are simple to remove for dishwashing between tasks.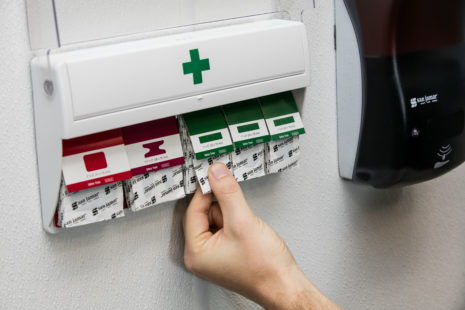 ManiKare Dispenser
Mani-Kare Bandage Dispenser is a simple one-handed operation for ease of use and one-at-a time dispensing. Blue colored, metal detectable bandages avoid serving contaminated food.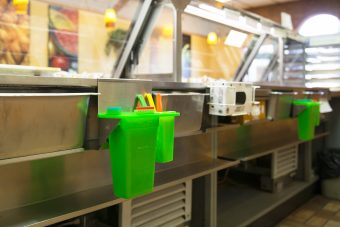 Sani Station
The San Jamar Sani Station quickly and thoroughly clean and sanitize utensils between uses. Minimize the risk of cross-contamination and provide employees with continuous access to clean and sanitary utensils with Sani Station in three easy steps.
Request a Sample or Quote