Anthony International
Anthony is a manufacturer and solutions provider of glass refrigerator and freezer doors, lighting systems and display equipment for use in commercial refrigeration systems worldwide. Anthony's products are designed to enhance merchandising, ensure food safety and protect the environment, providing the most state-of-the-art merchandising system on the market.
Visit Website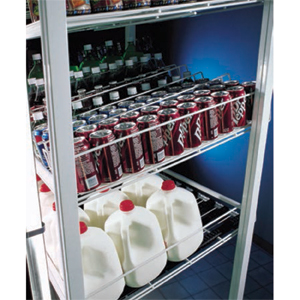 Shelving
The complete line of Anthony® shelving products help boost shelving capacity, increase restocking efficiency and product sales for cooler and freezer applications. Now simplified with kits: Standard, Advanced and Premium. Anthony is a Single Source provider of Shelving, Mini-Roller Systems and Merchandising Displays.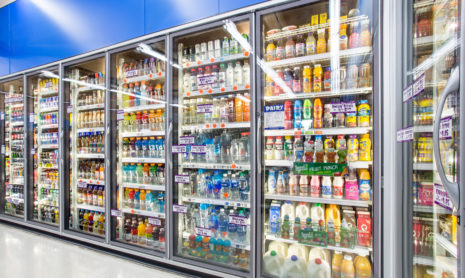 Infinity Doors
Anthony's Infinity® 090 Door exhibits an Infinity® edge for elegant styling. The slim, 0.90" border provides a contemporary all-glass look. The Infinity® 090's reliable construction, from the leader in glass refrigerator doors, is available for fresh, frozen, retrofits and French Door configurations.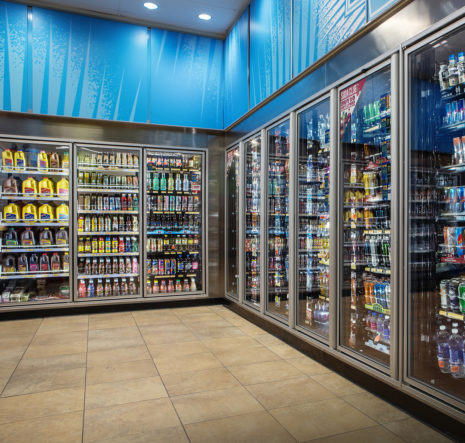 101 Series Display Doors
Anthony's 101 Series sets higher standards for energy efficiency and performance in reversible cooler and freezer doors, with narrow door rails available for maximum product visibility. The 101 Series offers energy-free cooler and freezer doors with heat-reflective glass coating for additional energy savings. The 101 Series also provides superior thermal protection against condensation and comes …
Continued
Anthony International doors and merchandising products are immediately available, and we also specialize in creating customized products for clientele with specific needs. Our unique designs are utilized in warehouse clubs, grocery stores, floral shops, deli cases, meat counters, convenience stores, drug stores and ice cream parlors.
---
Not sure where to start? Click HERE for a guide to selecting the right door for you!
---